These are photos of the brothers in the early 1960s
Photo, SPE intra-mural track meet likely 1961. L-R, Curcio, Hutchings,
In this photo, after Jeff Smith's bachelor party some SPE bros are
hamming it up for the camera by pretending to have pulled several too
many corks. The fact was that they were all as sober as judges.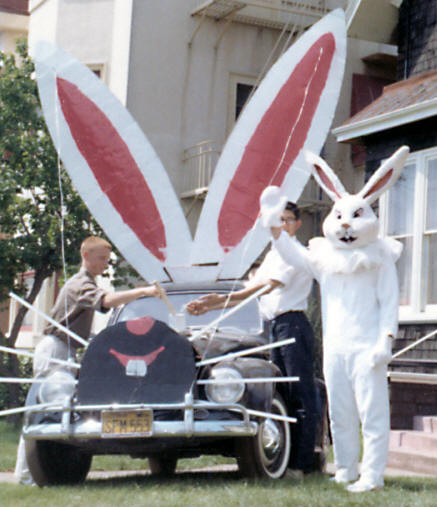 L-R: Fred Meriam, Howard Schirmer, a large rabbit
SPE intra-mural football team of, I think, 1961