People shots: Click the pic!
backyard, July 2000
Descanso Gardens, April 2000
Jim and Sharon, Valley of Fire, Nv Spring 2000

Sharon, Napa, Aug 1999
Jim and Sharon, Spring 1999
Sharon, Annette, and Elaine at Delaware Water Gap
Sharon and Sandy, Santa Monica Mts.
Jim and Sharon, 1998
Marilyn, Bob, Sharon: Monterrey Bay 1997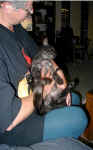 "Pudge"
Cy, Sharon, and Elaine, Vancouver, BC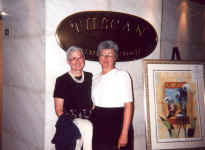 Elaine and Sharon, Formal night, Alaska cruise